Employer Branding: Culture And Commitment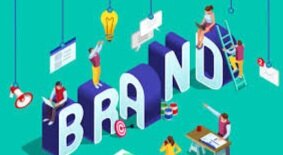 Company Culture and Commitment in the Employment Marketplace.
You Can't Do Without It Anymore.
When we talk about branding, most of us likely think of the type of branding associated with a company's public image – perhaps created by marketing and advertising. For this blog post, let's talk instead about "employer branding."
Employer branding is what attracts potential hires to your company. It's similar to a shopper using Consumer Reports to compare various washing machine manufacturers. Job applicants are no different. They do research by going to any number of websites. In today's competitive job market, candidates look at more than just salary and benefit packages. They're also researching a company's culture and commitment to employee learning and development. Effective employer branding communicates your organization is a great place to work. And that keeps your current employees engaged and boosts both retention and recruitment of top talent.
It's important to recognize benefits, compensation and a company's culture means different things to different people. For example, benefits that are important to someone with grown children are likely vastly different in importance from the needs of a millennial. For example, the baby boomer worker may want three weeks vacation and a lower deductible health plan with a more coverage. The younger worker may prefer more vacation and a higher deductible medical plan with less coverage. Each will have varying degrees of interest in a company's 401(k) plan, charitable efforts or non-traditional benefits like employee happy hours or free lunches.
The workplace today is changing. Don't get left behind.
There is no question offering something to everyone can be an administrative nightmare. However, more and more benefit providers are recognizing the workplace today is changing. They're being pushed to offer more packages and a la carte options. How many different varieties of Coke are there for example? There is something out there for every taste. There's no reason it can't be the same with benefits.
To begin, make sure human resources has a seat at the management table. That ensures your employer branding is strategic and part of a measurable plan. Because after all, without a strong, committed workforce, you don't have a company!